When you're thinking about assisted living for you or a loved one, it's a big deal. While the communities are an excellent way for a person to remain as independent as possible while still getting access to the care they need, they can seem daunting at first. There's a lot to plan and to think about, so it's perfectly natural to feel like you're not sure what to look for when considering assisted living.
By asking questions about the quality of care, the available medical support, and the overall quality of life for residents, you can feel empowered when making a choice for you or your loved one.
Here at Parsons House Preston Hollow, we welcome any and all questions about our assisted living communities. We provide every resident the care they need, and our team goes above and beyond to make sure everybody feels welcome here.
But don't take our word for it. Schedule a tour and see for yourself today!
What Is Assisted Living?
Assisted living is the term applied to communities for seniors that are focused on making sure the residents can retain their independence and autonomy but still have access to any necessary medical care or other needs. If you want to remain independent but need some help with some day-to-day things that are giving you trouble, assisted living is the solution.
These communities have a well-trained and caring team on-site that is able to help with things that are giving you trouble and support you with what you need. Each resident receives a care plan custom-tailored to their exact needs!
They also offer different programs and services set up so that residents can pursue their interests or pick up a new hobby. Whether it's fitness or artwork, music or religion, there's a little something for everybody.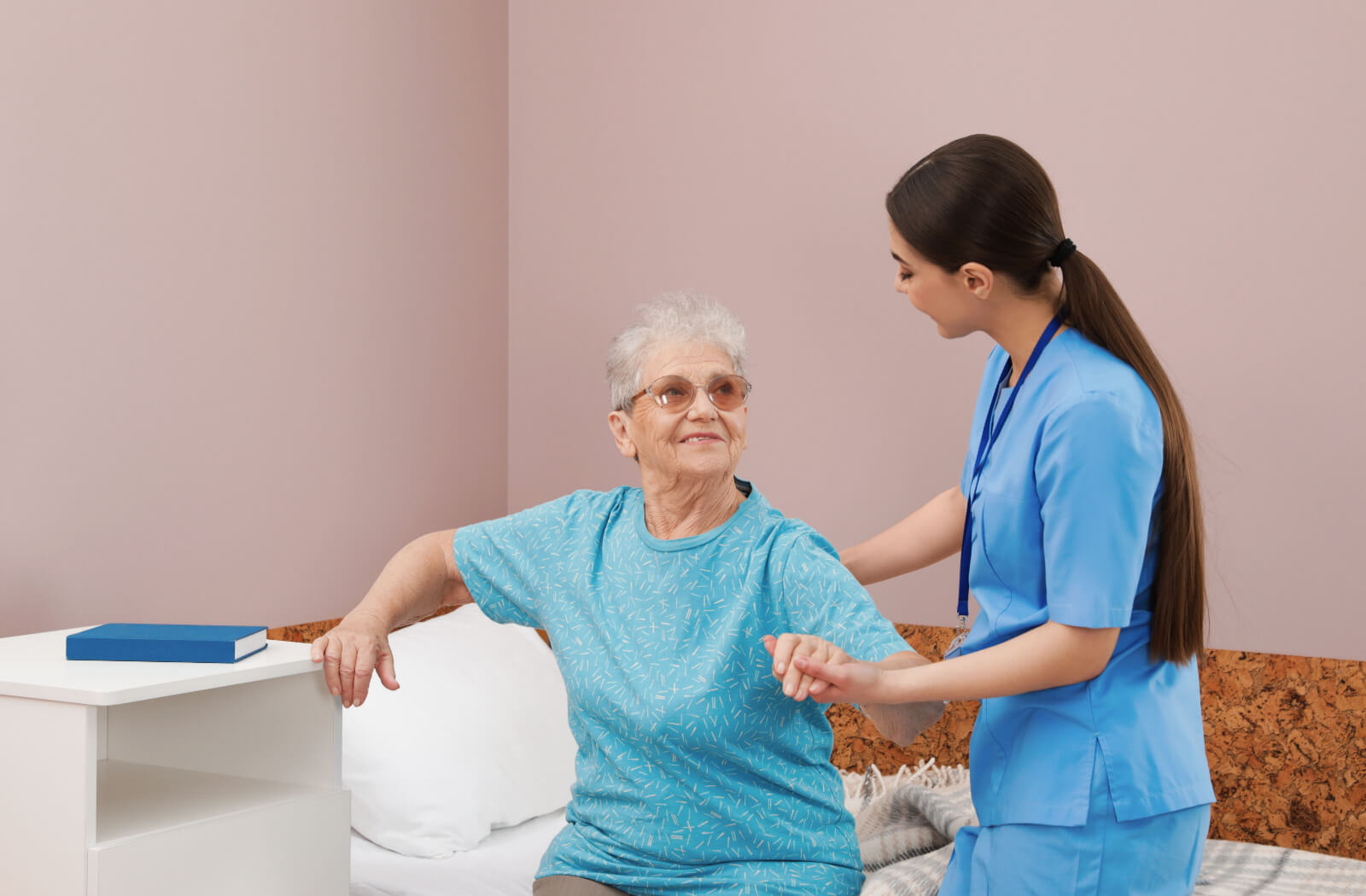 What to Look for in Assisted Living Communities
With so many different options available for care in your later years, it's important that you pick a place that suits what you need. For example, if you're struggling with mobility, you'll want to make sure that wherever you move is accessible to you. If you're a social person, you'll want to make sure visits are easy to arrange!
There are some excellent questions you can ask when touring an assisted living community for the first time so you can know if it's right for you.
How do you make new residents feel at home here?
Is there staff on-site 24/7?
What medical services are available here? Do you have a doctor on-site?
How many staff work here?
Is there a maintenance team here in case of an emergency?
Do the homes come furnished, or do you need to bring your own furniture?
Are utilities extra?
Questions like those will make sure you know how safe the community is and what kind of personnel are available to help you or your loved one with day-to-day life, as well as what to expect on move-in day!
Menus & Food Options
Since assisted living communities offer all sorts of dining services, you should look into what meal plans are offered and what dietary options are available. Consider asking questions like:
What options are available day-to-day?
How many meals a day are covered in the standard plans?
What are the meal plans, and what's the pricing structure like?
Are visitors allowed to join for meals?
Are snacks included per request?
What do you do to accommodate dietary restrictions?
It helps to ask to see a current menu so you can see how things are laid out and what's available!
Social Options & Visitor Rules
It's always a good idea to keep in touch with your family and friends, whether you've known them for decades or met them last week. It's great to ask about visiting options and what's available in the community for socializing between residents, visitors, and staff. And with most assisted living communities offering many different programs and services for their residents, it's always a good idea to ask about those! Consider asking:
Are there visitor hours, or can people come and go as they need?
Are there social hours planned so residents can meet each other?
Are there trips planned outside the community so residents can explore the area or go out?
Are there clubs or programs available? Do they have additional fees to join?
How many people attend the offered activities?
Ask for a copy of this month's planned event schedule so you can see for yourself what's offered.
General Additional Questions
Life can be unpredictable, and it's always best to be prepared. When touring an assisted living community, it's wise to see if the team on-site has a plan for emergencies. For example, if the power goes out and nobody can get around, it's good to know that the staff checks in on residents. Ask about:
Is there security on-site?
Is the staff certified to work here (if needed)?
Is the community gated? Who has keys or codes?
What happens if there's extreme weather, like hurricanes, tornadoes, forest fires?
What happens if there's a power outage? Does the staff check on residents, or is there a backup generator for the community?
Do fees change unexpectedly or drastically without warning?
If you or a loved one need extra care (like memory care or more advanced daily care), how does this community accommodate this?
How to Pick an Assisted Living Community
At the end of the day, you want to finish the tour feeling happy and comfortable, like you know that if you lived there, the team would make you and your comfort their first priority.
Make sure that wherever you go, you know the team on site cares about their residents. You want to make sure you'll be safe, that you'll be happy, and that you'll be treated like a valued member of the community.
Here at Parsons House Preston Hollow, we value every resident. Each resident gets a custom-tailored plan to make sure they get the level of care they need, and we go above and beyond to make sure that everybody feels at home.
Schedule a tour for yourself today to see what assisted living is like, and take the first step towards joining our community today!