There are several living arrangements for seniors, including assisted or independent living, memory care, and respite care. Between assisted living and memory care, there tends to be quite a bit of crossover.
This article explores the difference between assisted living and memory care and some of the overlaps in care between them. We're also looking at the ideal candidates for each retirement situation.
What Is Assisted Living?
Sometimes performing daily activities like eating, taking medications, bathing, and maintaining personal hygiene become increasingly difficult as we age. When this happens, assisted living offers older adults the option to live a relatively independent life while still receiving the help they need.
Common things that assisted living offers:
Bathing assistance
Help with eating or preparing food
Assistance with household chores like laundry, cleaning, or making beds
Reminders and assistance with medications
A certain amount of mobility assistance
Ensuring the resident is safety
Various amenities, such as walking trails, fitness centers, or transportation for running errands
Good Candidates for Assisted Living
It's worth mentioning that someone who wants to be a part of an assisted living community still needs to have a reasonable ability to care for themselves. For example, assisted living isn't a good fit for someone confined to a bed or needing 24/7 medical care or supervision. Assisted living is typically a good fit for someone who can still function somewhat independently.
What Is Memory Care?
Memory care is similar to assisted living in many ways. For example, because of the overlap, memory care services are often offered in communities that also offer assisted living. Medication reminders, help with food, and bathing assistance are all things that memory care typically includes.
Additionally, memory care features staff specifically trained to deal with the complications that may arise when helping people struggling with things like dementia or Alzheimer's. For example, with cognitive conditions, there is often a higher chance the residents could experience confusion or frustrations that the average senior won't deal with.
Another significant addition to a memory care community is an added emphasis on safety and security. Easy to navigate hallways, locking doors, required sign-in/out, and security are all things that memory care typically includes. These things aren't meant to inhibit the aging adult's life but to give them the most independence possible while ensuring their safety.
Other unique things that memory care offers include:
Activities or therapies geared for individuals with cognitive issues
Color-coded walls for ease of navigation
Secure outdoor areas to help residents not feel trapped or isolated
Specialized training for the staff
Good Candidates for Memory Care
Older adults who are dealing with dementia, Alzheimer's, or any other condition that inhibits their cognitive function. If someone is in the early stages of Alzheimer's, assisted living may be an acceptable option. But as the disease progresses, specialized memory care will typically be the best option.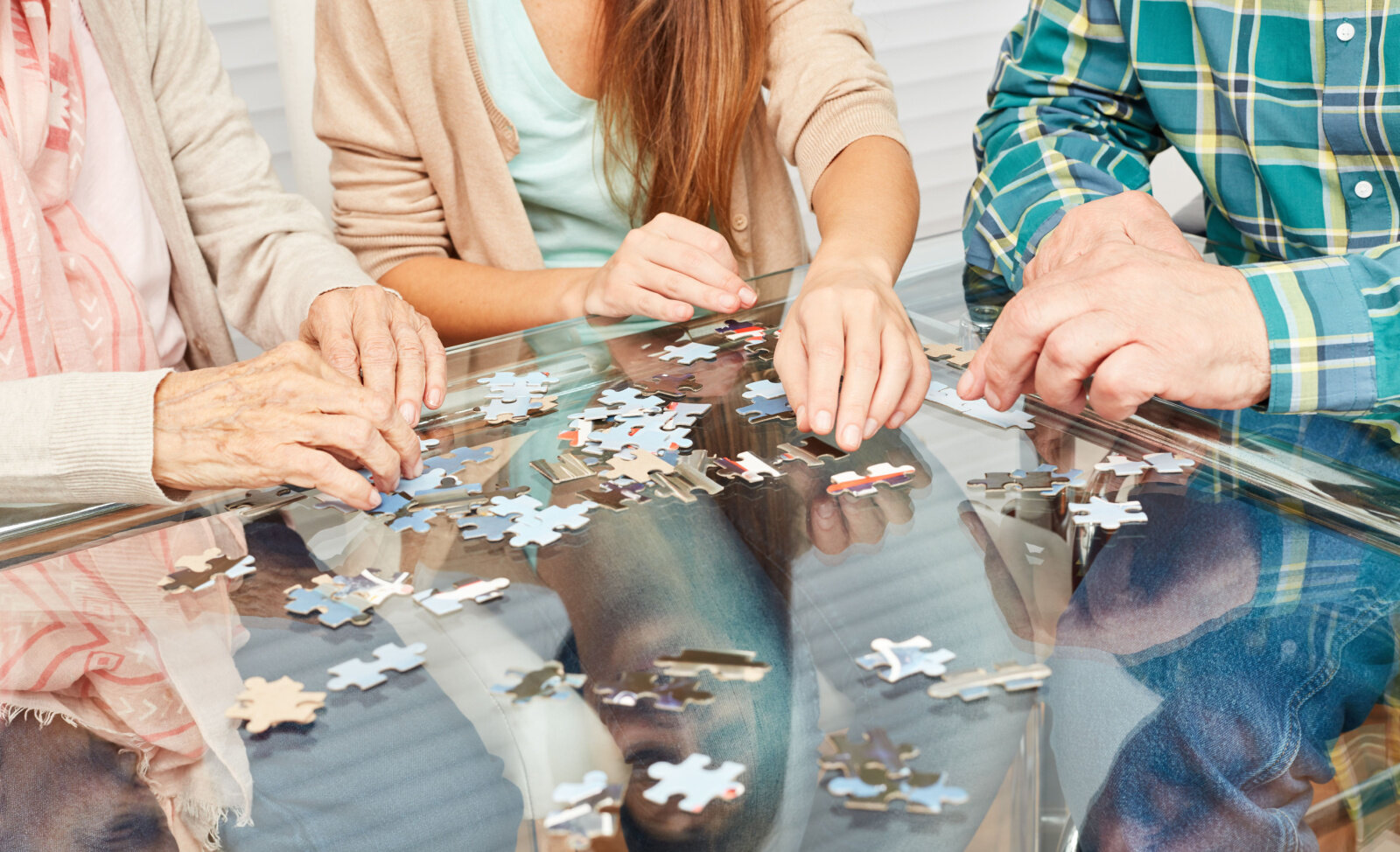 Assisted Living Combined with Memory Care
There is a certain amount of overlap between these two types of care. For example, memory care and assisted living communities both typically offer meal preparation, assistance in daily activities, and other amenities like fitness rooms, dance classes, or walking trails.
Suppose a community offers both types of living accommodations. In that case, there's a good chance that a person who is beginning a journey with Alzheimer's or dementia won't need to make any major changes in their life as the disease develops.
Deciding Between Memory Care or Assisted Living
Assisted living is probably the ideal choice if a person needs help in their daily life but has no increased needs from cognitive decline. And even if there is no dementia or Alzheimer's currently, considering an assisted living community that also offers memory care may be a good option.
Because if there is reason to believe you or your loved one is at an increased risk for these conditions, planning ahead makes a potential switch to memory care much easier down the road.
Discuss Your Options with Us
If Alzheimer's or dementia plays a role in your choice of retirement communities for you or your loved one, don't make the decision alone. Give us a call at Parsons House. Our compassionate team is available to answer your question. We can also book a community tour so that you can see how our community can meet your needs.