Independent living can be great for seniors who need little to no help in their daily lives, but there sometimes comes a point where they need to consider other living situations. But when is the right time to make the switch to assisted living?
Trouble making positive social connections, requiring assistance with activities of daily living, increasing medical needs, and general difficulty maintaining a healthy and fulfilling lifestyle could all be signs a senior may be ready for an assisted living community.
Fortunately, some communities offer both independent and assisted living lifestyles. This can make for a much smoother transition when a senior already feels like they are part of a community.
What Is Assisted Living?
You may be wondering, isn't assisted living just a fancy term for a nursing or care home? While there are certainly some similarities between the 2, care homes are typically for older adults with more advanced medical and care needs.
Assisted living communities often try to strike a balance of assistance while trying to offer as much independence for the senior as possible. Each resident typically has their own home in an apartment-style building. This gives them a feeling of independence, with professional caregivers still being around to help with things such as remembering medication or helping the senior maintain a healthy diet.
There isn't really a one-size answer for exactly how an assisted living community looks or functions because each will have its own way of operating. The best way to determine if assisted living is right for you or your aging parent is to take tours and find the right fit.
Signs It's Time for Assisted Living
Whether an individual is aging in place at home or is already part of an independent living community, there may come a time when they need more help than they currently have.
Trouble with Activities of Daily Living
Routine tasks or activities, such as eating, bathing, or getting around, are typically no problem for a younger, healthy person. These activities of daily living (ADLs) may become difficult as a person ages, which can lead to an unsafe and poor quality of life.
Being a part of an assisted living community means that a senior typically has access to professional caregivers who can ensure they can complete their ADLs safely. This includes help with bathing, getting around the community, or having healthy meals prepared for them.
Feeling Isolated & Lonely
No one wants to feel isolated or lonely. But unfortunately, it's easy for seniors to start feeling this way, especially as they age and are unable to go out and do the things they used to be able to do. Being a part of an assisted living community often provides many opportunities to build healthy social connections with other residents.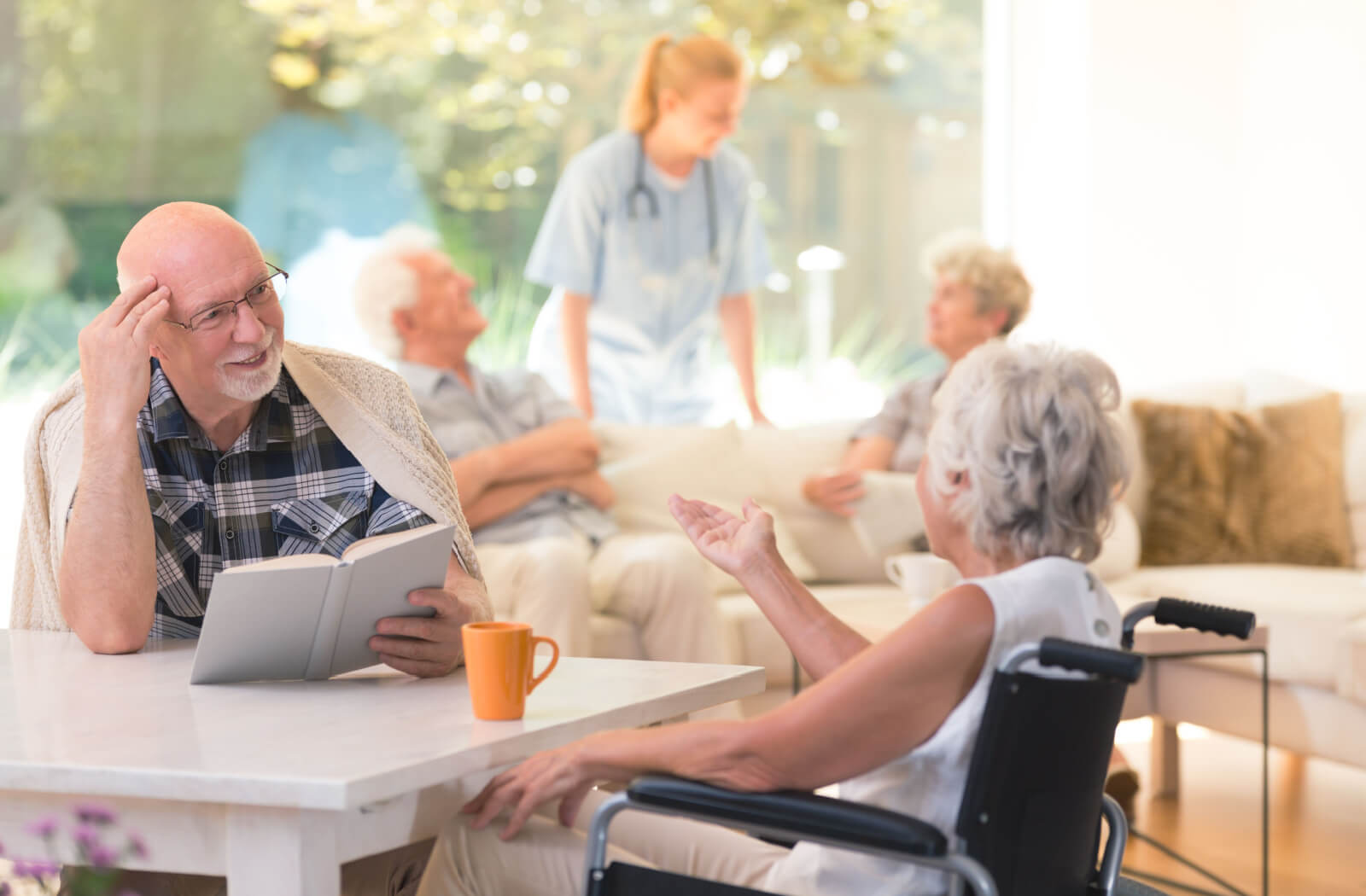 Unable to Keep up with Household Chores
Whether you've owned or rented a home, there is typically a lot of work involved in simply keeping the household going. Laundry, mowing the lawn, washing the dishes, and other household chores are all part of taking care of your home.
Typically, the older adult is not responsible for many of these things In an assisted living situation. There are usually people who take care of the grounds, and the community may offer some laundry or housekeeping services based on resident needs.
Increasing Medical Needs
A sometimes unfortunate part of aging is health problems. Depending on their health conditions, a senior may need to take their blood pressure regularly or take medications. Being a part of an assisted living community means there are often caregivers who can ensure the senior is taken care of. And if there is ever a medical emergency, the staff are typically trained to know what to do.
Trouble Maintaining a Healthy Lifestyle
It's important to maintain a healthy lifestyle, especially as an older adult. This includes getting exercise—even daily walks—and eating a healthy, balanced diet. An assisted living community typically offers seniors ways to make this happen, such as by supplying prepared meals, access to walking trails, and fitness rooms or gyms with age-appropriate equipment.
Family Members Can't Continue Providing Adequate Care
Close family members are often the first ones to step up and care for a senior in the early days of them needing assistance with their ADLs. But this can become too much for some people to balance with their own lives. Assisted living could improve a senior's life and make visits more special if this happens.
Discuss the Retirement Options with Us
There isn't an easy answer to when it's time for an older adult to enter an assisted living lifestyle. But they should never have to trade their joy or dignity when it is time. Not all communities will meet every person's needs, so it's important to find the ones you're interested in and ask questions.If you or your older parent is considering retirement in the Dallas area, give us a call at Parsons House Preston Hollow. Our compassionate team can answer your questions and book you a tour of the community.